Research Officer, Behaviour Works Australia, Monash Sustainable Development Institute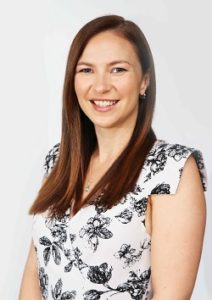 Kim completed her BA (Hons.) at Monash University specialising in Behavioural Studies and Anthropology.
Kim's research experience lies in the area of social and government research, where she has worked with a number of large organisations and departments such as Australia Post, the Department of Health and Human Services, WorkSafe Victoria and the Transport Accident Commission.
Prior to joining MSDI's BehaviourWorks, Kim worked across many different topic areas including road safety, mental health, vocational health and safety, patient satisfaction and the environment.
She has also played an active role in designing and testing best practice methods for survey data collection. During her time at The Social Research Centre, Kim was involved in several studies to improve the response rate and quality of survey data.
Since joining BWA, Kim has worked on projects relating to digital inclusion, employing a Pay What You Want pricing mechanism for an up-close animal encounter, the monitoring and evaluation of government-sponsored behaviour change campaigns and increasing influenza immunisations using written communications.
Kim is particularly interested in the impact of human behaviour on the natural world and has commenced a Behaviour Change PhD scholarship via the Monash Graduate Research Industry Partnership program (GRIP). Her research, with the Department of Environment, Land, Water and Planning, is looking at ways to reduce the impact of plastic bags on the environment.
https://www.monash.edu/sustainable-development/about-us/our-people/profiles/kim-borg
Sessions: