Director, Econnect Communication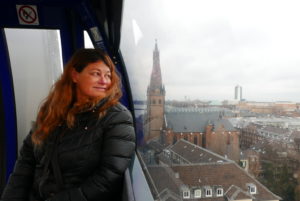 Dr Jenni Metcalfe is a science communicator, journalist and educator. She is director of Econnect Communication, a small company founded in 1995 to help scientists communicate their research.
She lectures and publishes internationally in science and media communication, and is the co-editor of several books on science communication.
Jenni has developed strategies to help communicate science and risk. She has run science communication skills workshops throughout Australia and in twenty other countries including Colombia, Germany, South Africa, Pakistan and throughout the Asia-Pacific region.
She created the Climate Champion program to help farmers communicate with peers about climate science, and worked to develop and test Australia's first social indicators of river health. Jenni has written two books on conservation farming in the Philippines.
Jenni is a foundation member of Australian Science Communicators and was President 2006-2007, when she co-chaired the World Conference of Science Journalists in Melbourne. She has been a member of the scientific committee of the International Public Communication of Science and Technology (PCST) Network since 1996.
Sessions:
Participatory science communication for creating needed social change