ASC National Secretary
Galactic Freelancer, Phil Up On Science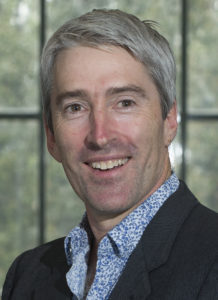 Dr Phil Dooley is a freelance science writer, presenter, videomaker and trainer, based in Canberra.
From childhood dreams of being an astronomer, Dr Phil Dooley progressed to a PhD in laser physics at ANU.
He then worked as an IT trainer, before returning to science as a communicator, where he could talk about the fun stuff without the heavy-duty equations.
In his career he has taken on bored teenage school kids on physics excursions at University of Sydney; created digital content for the international fusion research organisation, JET; been schooled by a battle-hardened Reuters hack in the ANU media office and written for prominent science publishers Nature Cosmos Magazine, New Scientist and American Physical Society.
He regularly MCs Science in the Pub events, and has performed solo in shows and festivals from Adelaide to London, blending music, stand up comedy, fairytales and live science demos. He runs a YouTube channel, Phil Up On Science.
Dr Phil is a qualified professional trainer, with a Certificate IV in Workplace Training and Assessment, and is currently National Secretary of Australian Science Communicators.
http://www.philuponscience.com.au/
Sessions:
Where next? Career workshop for science communicators
Speed mentoring with successful science communicators
How to Pitch your Science (-communication)
Effective engagement with Policy Makers
Sustainable Stand Up: Cultivating laughter to save humanity