Executive Producer, Redboat
Founder, Brivvio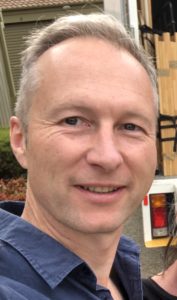 Adrian's areas of expertise lie in strategy, communication, branding, animation, video production, app development, science-communication, technology, and entrepreneurship.
His personal vision is to move human thinking forward. Why? Because better thinking leads to better actions and better outcomes. He does this primarily by helping leaders create impactful and engaging communication, and through sharing insights, stories and knowledge gather along the way.
Since 2000 Adrian has helped hundreds of people achieve their communication goals and further their vision successfully.
Adrian is the executive producer of Redboat, the leading specialists in helping government and science agencies to create awareness, impact, and change, through animation.
He is also the founder of Brivvio, the mobile app that enables people and organisations to record and publish professionally branded videos, instantly, from anywhere, with zero post-production.
He looks forward to connecting with you at the ASC 2020 conference and beyond.
Sessions:
How to prepare a killer animation brief for science communication in less time
Using social video to amplify science communication (and have fun doing it)
Animation strategy for next level science communication